God's Love & Human Error
Kandie Coated !!
Hi! My name is Kandie and I belive in love at all times
this site will be solely intended for conversational issues
to help someone whom might be in distress or peril,
sometimes we just need to speak with an unknown person,and that is
a perfectly good thing to do.
So let me be your friend in your time of need I will listen and only give my Godly
thoughts as you ask of me.
WELCOME ONE WELCOME ALL!!!!!.
When you Feel Alone
There is a reason we feel the way that we do!
Just finding out why could be tricky,
you must not stop believing in yourself, is one.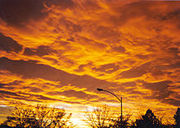 Notifying Visitors of Site Enhancements
Another idea for my home page's text is notifying visitors about the enhancements I put on my site. For example, I want visitors to sign my guestbook or fill out my survey Form E-mailer to answer questions about my site, my business, or my site's topic.
Need some extra help building your site? Here are some topics that may be helpful.
Your Purpose under God's Roof
Remember you are here for a reason,sometimes people ask why,well my opinion is you never
ask God why,but what can I do Lord!
If we put as much effort into him and less in
man then we could understand,that most of our issues
that we run into are Human Error!!!!
Sound about Right?
To any person who needs to be heard,and a true friend feel free to email me or continue to come to my site
thank you,together we can make living the way God intended.
SEE YOU!!!!
Thanks for Visiting
Custom Search